San Tan Valley is located in northern Pinal County, Arizona, near the Phoenix metropolitan area's suburbs, and its name is derived from the San Tan Mountains. The area, which had consisted primarily of undeveloped desert and agriculture prior to 2000, experienced considerable growth in the early part of the decade. San Tan Valley is said to be almost solely responsible for making Pinal County the second fastest growing county in the country.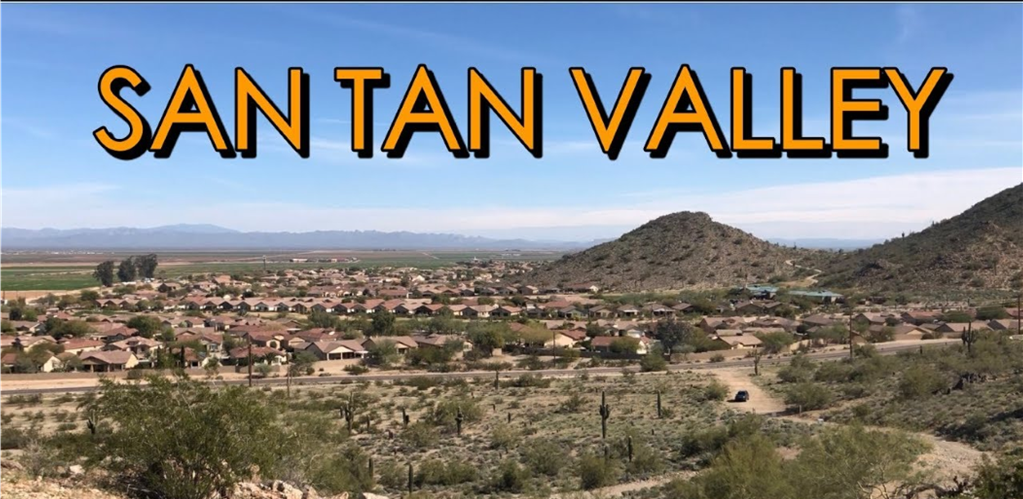 There are many great reasons for this, and amazing food is surely playing a part of it which brings us to Richard Harris of Two Smokin Guys that add to the flavors of Sant Tan. Richard shared some interesting facts about how his business operates.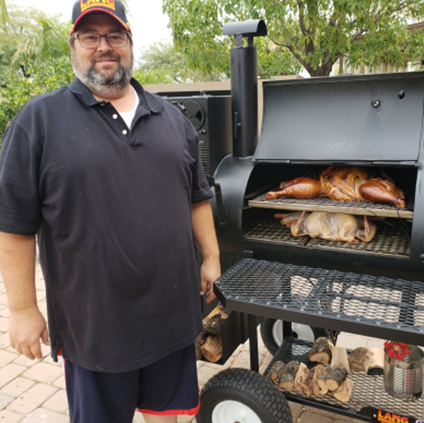 Lang: How did you come up with the name?
RH: There are 2 of us so it just felt like a good funny name.
Lang: What drove you to start this business?
RH: Just fell into smoking for others. It was something I enjoyed doing and love the fact that people love my food.
Lang: Were you cooking/BBQing before you started?
RH: Yes, in my backyard, I cooked for family and friends.
Lang: Do you have a partner?
RH: I do not currently, other than my kids that like to help and my wife when we are doing a catering job.
Lang: What would you say makes your cooking experience unique?
RH:  I am 100% self-taught and know my limits.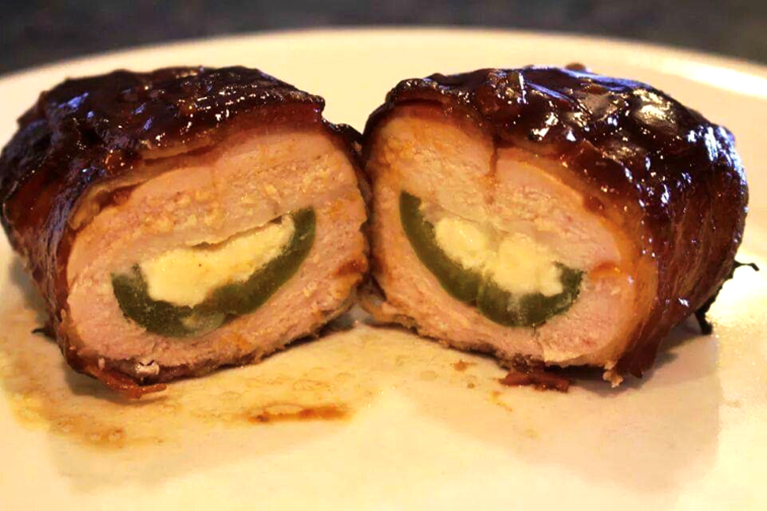 Great taste, Great artistry!
Lang: What is most challenging about running your business?
RH:  I really don't have a business; I smoke meats and sell by the pound. If someone wants, I will smoke it for them if they bring the meat to me. I do not cater big events; I have done weddings and birthday parties up to 80 people. The biggest event I do every year is our church BBQ for 350 people, but I only smoke the pork and of course at no cost. This is what makes my Lang worth it because I can load enough meat in at one time. Before I would have to smoke in shifts and cool and reheat and I didn't like doing that at all.
Lang: Do you have a restaurant, a food truck or other?
RH: I do not, but I was the Pitmaster at the Terrace Restaurant at the Johnson Ranch Golf course for 6 years. I ran the Friday night BBQ. When I interviewed for this job I took in a plate of BBQ, brisket, pulled pork and ribs with my Sweet Whisky BBQ sauce. They hired me on the spot. What was fun about this job was to see the revolution of the restaurant. When I started it was me and a huge grill, I modified for smoking along with folding tables. By the time I left we had a full kitchen built outside that is now covered. What I loved is that I got to serve the customers my food, I got to talk with them and watch them enjoy good BBQ.
Lang: How did you go about starting with BBQing?
RH:  Smoking meats was always something I wanted to get into. Grilling was fine, but smoked brisket, ribs and pork was always what I wanted to learn.
Lang: What would you recommend to someone new getting in the business?
RH: Know your customers and what they like. Sometimes we want to smoke the things we like and that is not always the best we need to meet the needs of the customers. Don't overextend yourself if you are into catering, know your limits. Practice and set up tasting menus but not for friends and family, they will always tell you the food is great.
Lang: When did you first purchase a Lang?
RH: I got my Lang in November 2018 the Wednesday before Thanksgiving, and the first thing I smoked on it was Thanksgiving dinner for my extended family and family. I bought the Lang because I wanted a reverse flow and something bigger then the UDS I was using. I have a 36" Hybrid Deluxe Patio, what I love is the ability I had to customize it the way I like to cook, and
with features I think are important to me.
Lang: What Lang(s) are you using currently?
RH: 36" Deluxe Hybrid Patio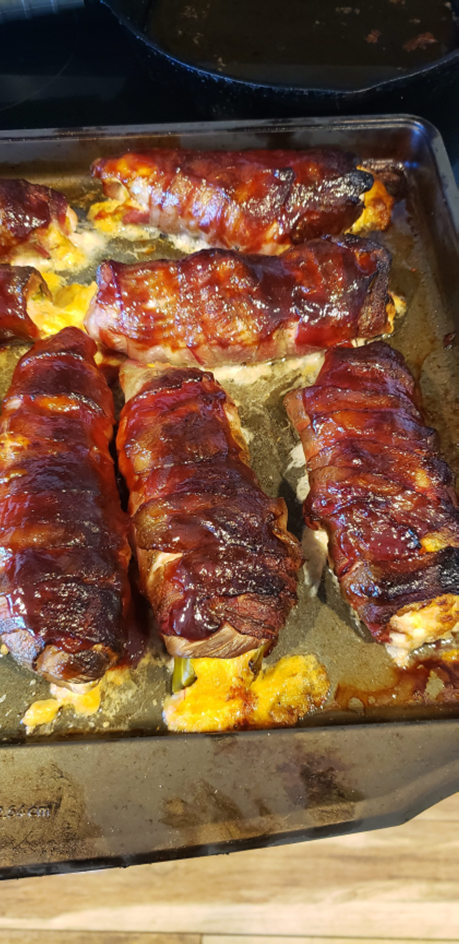 Can you hardly wait to dig in?
Lang: What features do you like best about your Lang?
RH: I love the quality of the smoker, the ease of use and the fact that I can get it to temp and hold it there. This unit is also big enough for all my smoking needs. I would always recommend a Lang and to have the Hybrid. I love that I can grill and smoke at the same time. I also like having the warming box on it. It works great for cold smokes and keeping food warm. One trick for smoking is to pre heat the wood. I also use it for that too. I love the big tires and the swivel handle so I can move it around my yard with ease.
Lang: What do you think about Reverse Flow?
RH: I think the flavor is better than my original offset. I had to modify my first one so much to get the smoke flavor I wanted. One of the other things I love about my Lang is that it holds temps extremely well.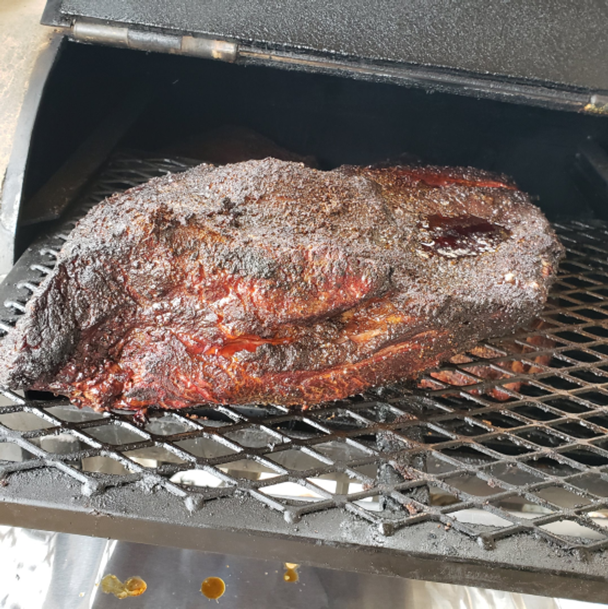 Beautiful bark finish
Lang: What is your main goal as a chef?
RH: To produce a consistent great tasting food that will put a smile on any one's face. I want them to enjoy my food and my company as we sit and talk and enjoy a good meal.
Lang: What are the favorite meals you like to prepare?
RH: There are so many. My kids love Chicken Bombs. This is what I served along with pulled pork for my daughter's wedding. What I really like about smoking food is getting to create new things to smoke.
Lang: Are you in competition?
RH: We have done four. Lake Havasu twice and we did a local one twice. The event was sponsored by Big Green Egg. We placed in the local one and we placed third both times. The ones on the Big Green Egg competition were not conventional. We made a Thanksgiving dinner, and one was open, so we did a Tres Leche cake with Dolce de Leche.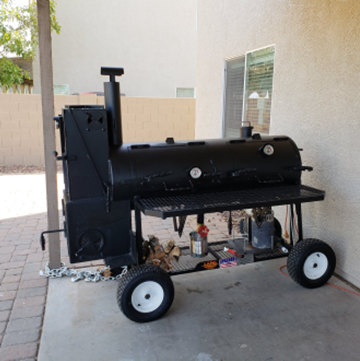 Lang: What is the most important factor in competing?
RH: Practice and timing, make sure you have your timing down. You never want to feel like you need to turn up or down the temp to make time. The next thing is to have fun. When we competed, it was really about having fun for us. One thing I think everyone that wants to compete should do is become a BBQ Judge this way you know what they are looking for. Do your research, different competitions like different flavors.
Lang: What do you enjoy most about competition the people you meet?
RH: I find they can be pretty tense but are fun and worth a try.
Lang: What can you share about the BBQ community as a whole?
RH: It is a brotherhood/sisterhood. Overall, people are genuinely willing to help. I know on Facebook there are always those that like to give crap and cause issues, but in real life people are always willing to help others out. I use my FB page Two Smokin' Guys to give advice and if people ask, I am always willing to share recipes, well not my BBQ sauce recipe, but anything else I will give out. The thing about smoking is that it is so versatile on what you can make.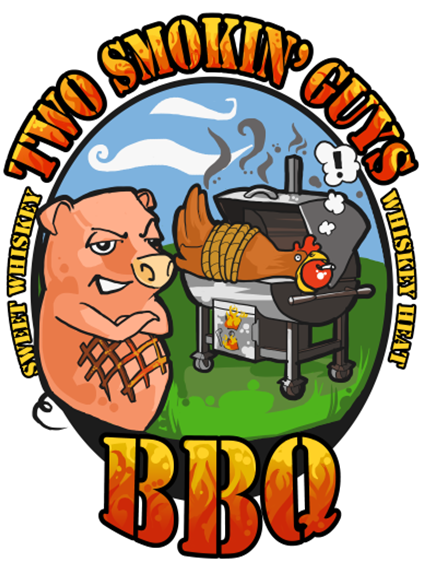 Lang: What type of wood do you favor when cooking?
RH: Pecan for everything and sometimes I will throw in some different fruits.
Lang: Can you share a recipe with us and include a photo as well: