Next time you are in Milwaukee there are two locations that will enhance your visit. Just follow the amazing aroma to Atwood Hwy BBQ Company. In either place you will find a line and one well standing for a few moment. The payoff will be mouth-watering barbeque that's as pro as the Milwaukee Bucks. We had the chance to interview Donteah Morehouse who makes his Lang sing the blues if you miss out.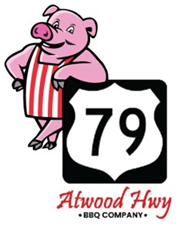 Lang: What is your full name and name of your business:
DM: Donteah Morehouse. My barbeque business is Atwood Hwy BBQ Company
Lang: How did you choose that name:
DM: Way back in the early 1900's my great-great grandfather bought a farm in Milan TN on Atwood Highway, and the farm is still with the family today. When I was thinking how I could bring joy to some people's faces during Covid, we felt like our family history would be the best way to bring people together with food and Atwood Hwy BBQ Company was born.
Our name is taken from the name of the road where my family farm is located in Milan TN.
Lang: Where are you located:
DM: We have 2 locations here in Southeastern Wisconsin. We have a full-service restaurant in South Milwaukee, and we have another location on the east side of Milwaukee.
Lang: Is there anything famous, historic, or unique about where you are located:
DM: Our South Milwaukee location is home to the famous wrestling legend, The Crusher. Milwaukee is also home of the Milwaukee Brewers, "The Greek Freak," and the Milwaukee Bucks.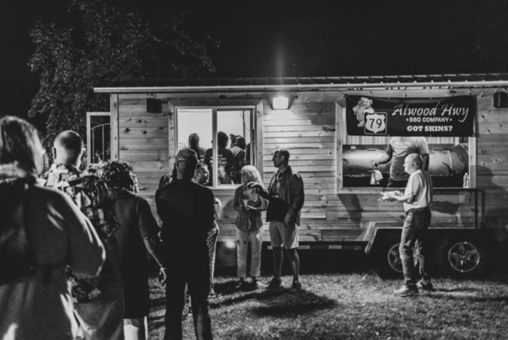 Lang: What drove you to start this business:
DM: My wife played a big part in starting Atwood. I think she pushed me for over a year to get this started.
Lang: Were you cooking/barbequing before you started:
DM: For my whole life, I've been around barbeque. Before starting Atwood Hwy BBQ Company, I was and still am a Real Estate Broker.
Lang: Do you have a partner:
DM: My wife is my partner. It's because of her that we have Atwood Hwy BBQ Company.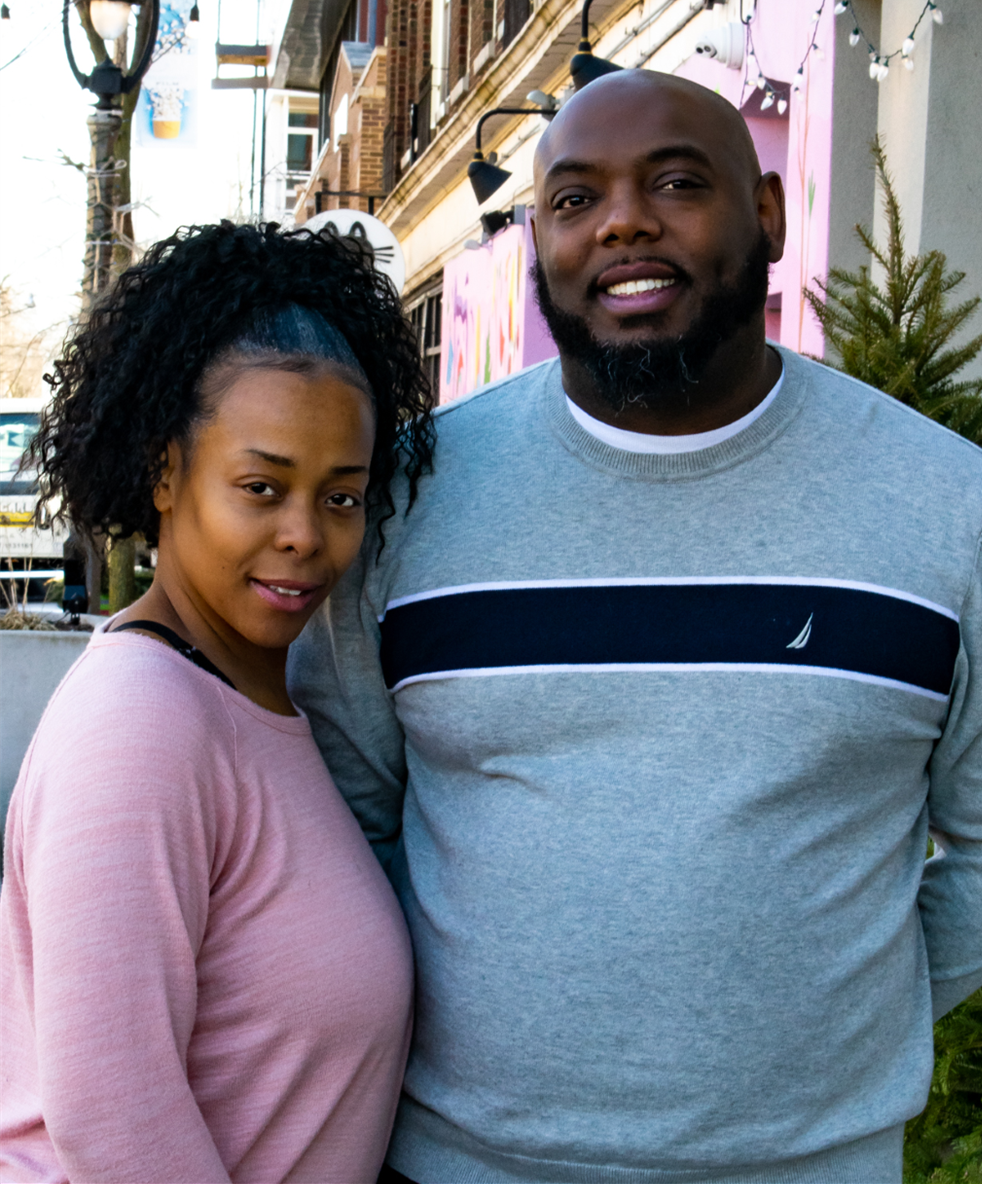 Lang: Tell us what makes your business unique:
DM: Our business is unique because we really put in a lot of time with everything that we make and do, and we also use a lot of family recipes to keep our family history alive.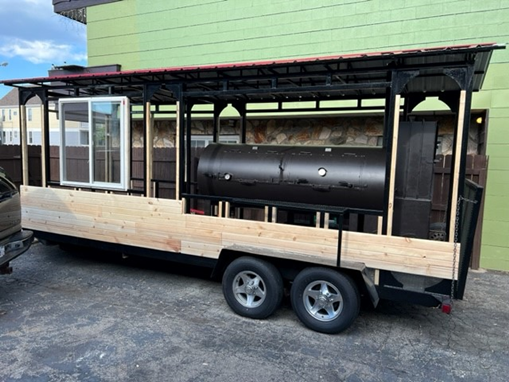 Lang: What is most challenging about running your business:
DM: The most challenging thing about running the business is selling out of food. We always feel bad that on somedays we can't provide someone with this good barbeque because we sell out so fast.
Lang: Do you have a restaurant, a food truck or other:
DM: We have 2 locations and a Food trailer.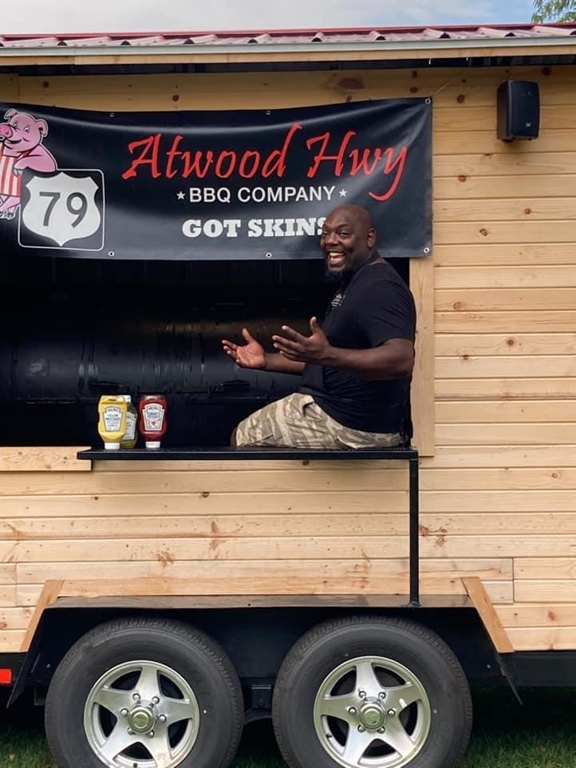 Lang: How did you go about starting the business:
DM: We started off with a 10 x10 tent at different farmers markets and festivals. We showed up at a different event almost every day. When we started it was the same time as when Covid hit, so we had to figure out what to do. We came up with prepackaged food. We would cook fresh pork skins on site and when the restrictions lifted, we started bringing out the smokers. From the early days with our 10 X 10 tent, we now have two locations and our 108 Lang and tandem trailer.
Lang: What were the problems you didn't expect when you went into business:
DM: Food cost was the biggest challenge we've had to face so far. We didn't expect that.
Lang: What would you recommend to someone new getting in the business:
DM: Understand that this is a time driven business, long days are ahead of you. Take the good and the bad days and stay true to your style of barbequing.
Lang: When did you first purchase a Lang (What model and why):
DM: Well our first Lang was sort of a "Lang Rescue". I found a "108 Lang Tandem Trailer" on Facebook Marketplace. It was buried in a guys backyard, who had every intention of getting it up and going but never did. After a couple hours of digging the wheels out of the almost frozen ground here in Wisconsin, we were able to get it towed. We ended up replacing both axels, wheels and tires. We sanded all the rust, painted all the steel with rustproof paint. Added the metal roof, wood siding, all plumbing and electric. And we were ready for the festival season.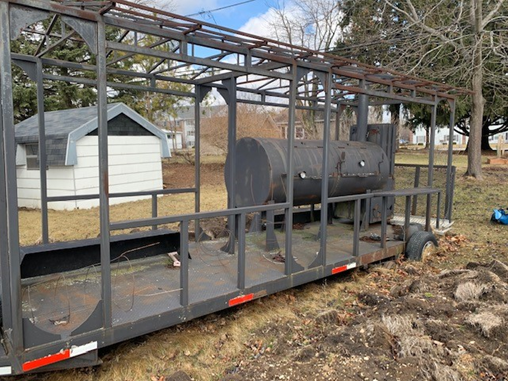 Lang: What features do you like best about Lang:
DM: I love everything about the Lang. The quality of the steel and craftsmanship is just amazing.
Lang: What do you think about Reverse Flow:
DM: The way it works is just amazing. What an idea!
Lang: What is your main goal as a chef:
DM: I don't consider myself as a chef. I just love to cook traditional barbeque. Every time you lift one of those Lang doors up and that smoke hits your face, you get the feeling you're on the right track.
Lang: What are the favorite meals you like to prepare:
DM: Whole Hog would be my number one favorite things to smoke. But I enjoy every single thing I put on the smoker.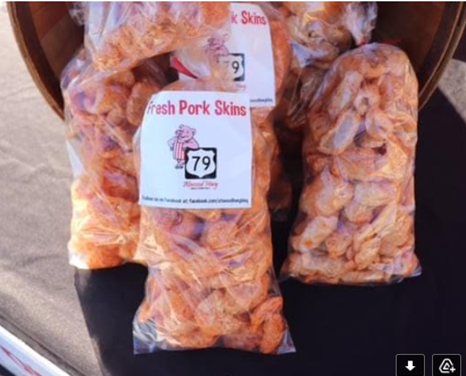 Lang:  Are you in competition:
DM: We are currently not competing, but we are looking forward to in the future.
Lang: What can you share about the barbeque community as a whole:
DM: I love the barbeque community. The great thing about this community is no matter where you're from, no matter what race you are, no matter what political party you agree with, if there is smoke barbeque smoke in the air people will forget about every other thing in their life and talk about barbeque. And that's what I love about the barbeque community.
Lang: What type of wood do you favor when cooking:
DM: I prefer using Hickory or Oak