In New Jersey, the area that is now Glen Gardner had been known as Eveland's Tavern whose tavernkeeper was John Eveland. Both the community and post office were officially changed to Glen Gardner in 1871 in part to honor the Gardner brothers who owned a chair and frame factory in the area. It's here in Glen Gardner that barbecuing has been making it's mark (or sizzle) for nearly a decade. And that's due to Kevin Rushing, his wife Shanti, his two daughters and his cousin (the pitmaster), Gary Maree. That's what makes Real Deal Barbeque smokin'.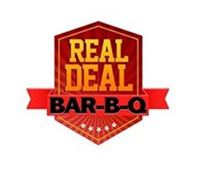 Lang: Can you share a bit about how Real Deal Barbeque started?
KR: I owned and ran a maintenance business. But I always loved to cook. One day I was talking about starting a barbeque business with someone and he said, "Now that's the Real Deal." So, the name for the business stuck for me. I was talking with my cousin in Florida about barbeque. My cousin just kept after me to do it. he was relentless, and that started the idea to open a barbeque company.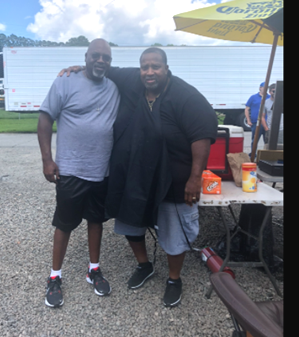 Kevin with Stacy Fields (L) at an event
Lang: What happened next?
KR: I bought a 150-gallon smoker designed the way I wanted it and, on the way back to New Jersey I bought a second smoker and got started barbequing.
Lang: It's a good guess that as with many new businesses you cooked for friends and family?
KR: Yes, and events at my mom's church. We gave meals away for free. Eventually I had four smokers including a 250-gallon before I discovered Lang.
Lang: What brought you to that decision about Lang?
KR: As business grew, I started doing research on smokers and reading testimonials and asking others in the barbeque community about the best smokers available. That's when I discovered Lang Smoker Cookers which led to the purchase of a Lang 84 Deluxe Smoker. Business continued to prosper so than I bought a Lang 108, that I refer to as the "500 People Smoker."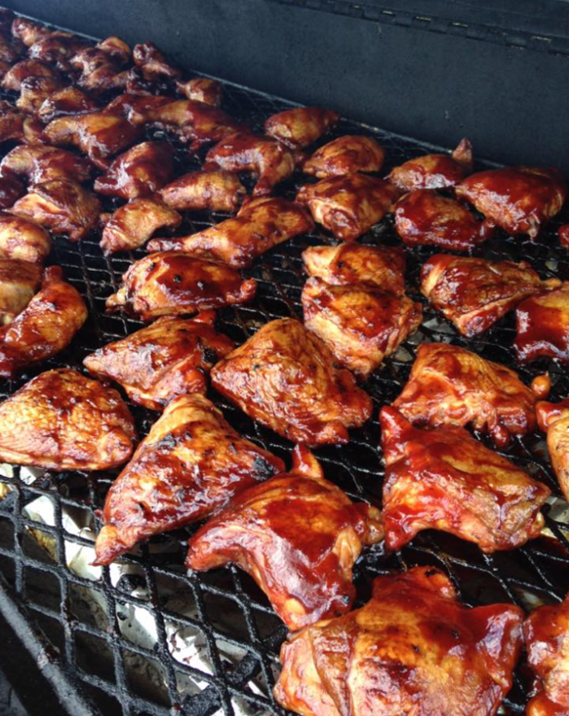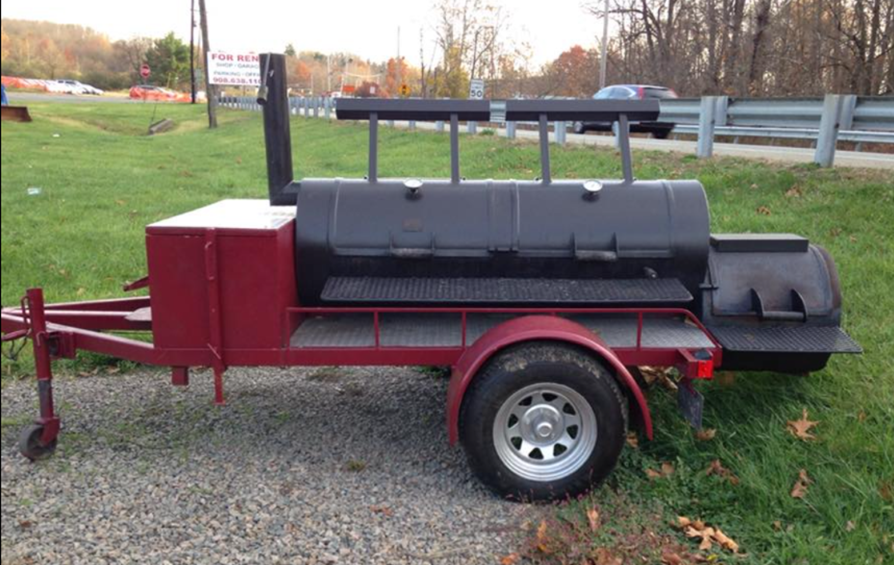 Whatever the menu it smokes better on a Lang
Lang: Do any family members work with you?
KR: Absolutely. My wife Shanti, my cousin Gary who is our pitmaster and also my two daughters were involved. I can honestly say that without them and God's blessing I would never have made it, and I sincerely mean that.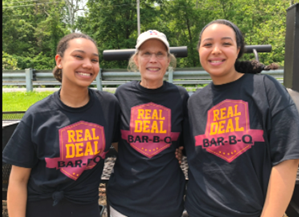 Amanda Rushing, Bonnie Digrius, and Kayle Rushing
Lang: What about employees?
KR: That's a really tough area. It's hard for me to find help. People don't want to work. Plus, I'm looking for people who want to work with excellence and dedication and learn the business.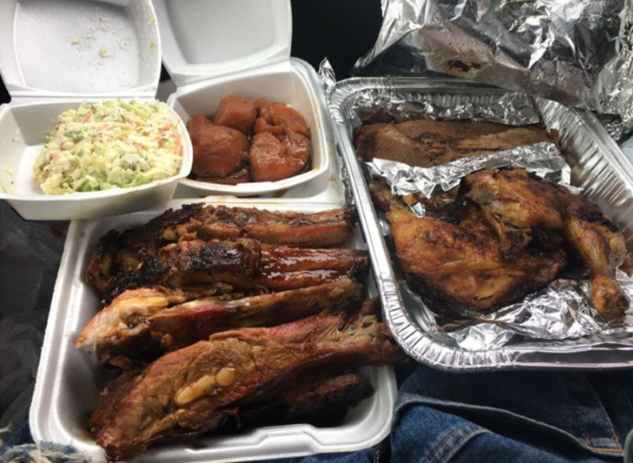 Real Deal was named one of the Star Ledger's Best BBQ spots in New Jersey!
 Lang: What makes your business unique?
KR: As I just mentioned, its all about absolute excellence. That can only come if you are sold-out on what you do with passion. Excellence goes beyond great—its like a calling.  Plus, I really love people and want them to have an amazing experience when they eat here. God has blessed me greatly, even through the pandemic. We lost 8 weddings and events and are still here. That's all due to God's blessings. In fact, that's what got me started: Faith! I shut down my maintenance company and started this Cold-Turkey, all in and never looked back. I have always cooked from scratch. I make everything including my own sauces. It also takes great friends and customers to keep things inspired.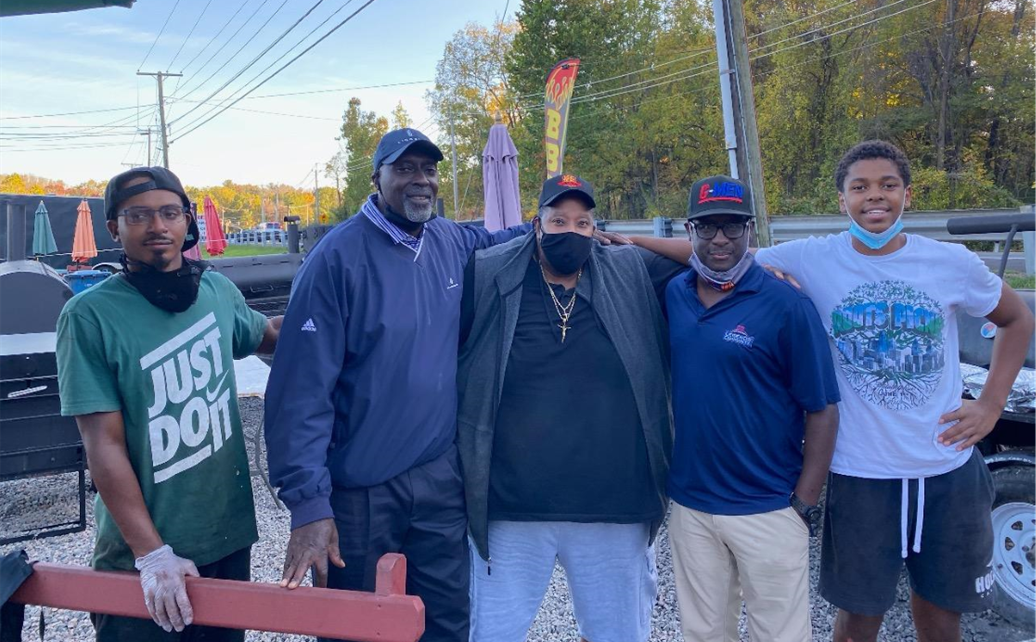 No telling who'll show up when smoking on a Lang: L to Rt: Jamin Rushing / Super Bowl Champ OJ Anderson / Kevin Rushing / Steven Baker Touch Down Maker, Super Bowl Champ / Chad Joyce
Lang: What's your view on the Lang Reverse Flow System?
KR: Easy answer. It's genius. Nothing like it…no competition, no comparison.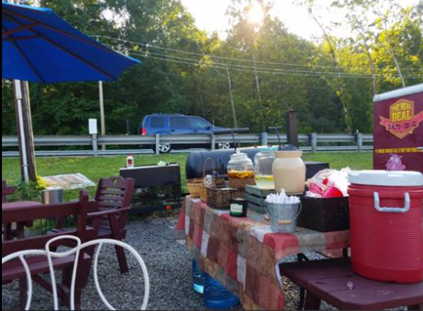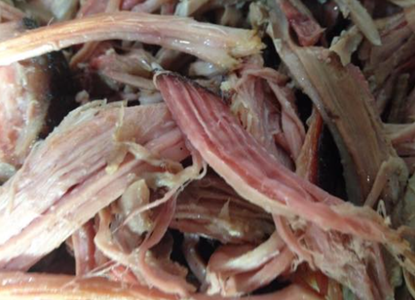 Prepping at an event and pulled pork almost ready
Lang: So, you mix your faith with your business?
KR: Yes. I try to share the love of God with every meal and with every customer. For me it's all about God's favor. I have a sticker on my smoker: If not for God's grace, where would I be?
Lang: What were some of the difficulties you faced?
KR: This is very hard work. When we started my wife would show up at 5:00 am help get things going, work to 3:00 pm then home to be with our children. My daughters were also here working, and Gary. That's what makes this whole thing work. My family and God's blessings. Now we have a roadside stand, 2 trailers and a food truck, so there's a lot going on. There is a danger to do too much and get stressed out. I wound up in the ICU totally stressed out, too busy, doing too much so you need balance with family. Being in the hospital means you are doing something really wrong in your business.
Lang: What do you recommend to others that want to get into the barbeque business?
KR: Don't do it! I say that because unless you are really, truly committed and I would even say, called, this is a great but tough business. I think a lot of people watch the barbeque TV shows and see the pitmasters doing their thing, but that's entertainment not the real world with a smoker and customers in front of you.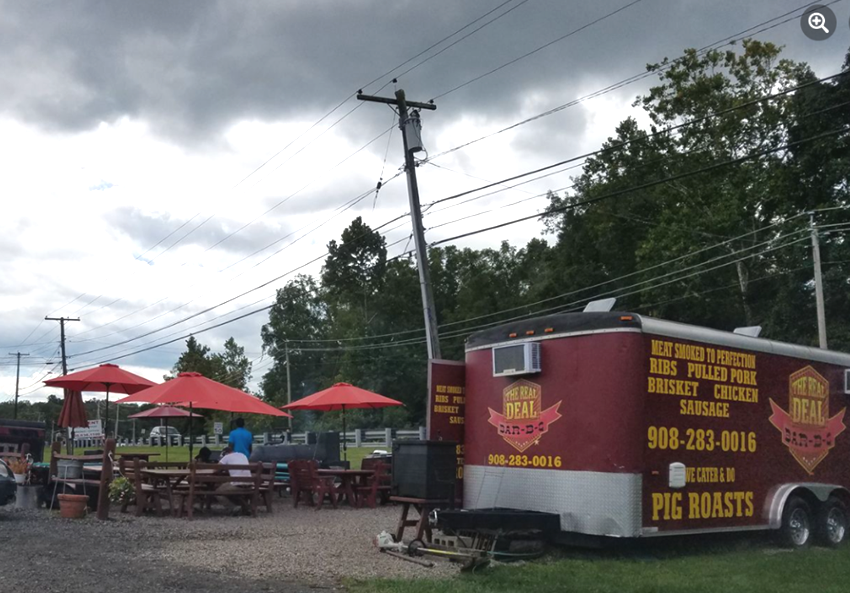 Lang: What is your experience among the barbeque community?
KR: They are really great people, very helpful and willing to share what they know.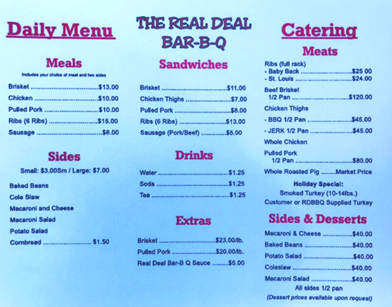 A lot of love to offer
Lang: Any closing thoughts?
KR: The barbeque business is extremely rewarding but very tough. Don't base it on what you see on those TV shows. You have to be all-in, no plan B.