Lang: Your full name and name of your business:
CD: Chris Davis, aka Shaggy. My businesses are Cochon King BBQ and NOLA Crawfish King Seafood & Barbecue.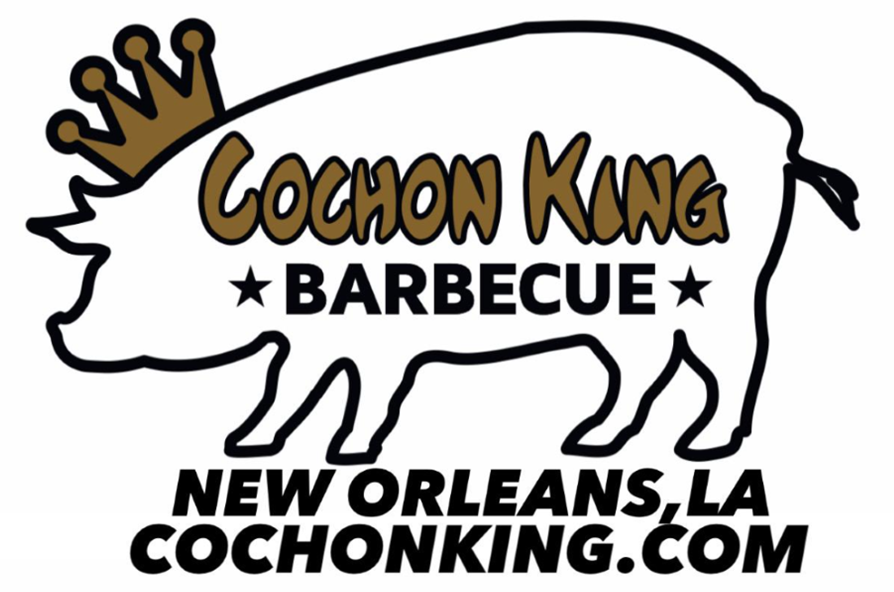 Lang:  How did you chose the names:
CD: I've been in the seafood business for 25 years plus, and I love barbeque. So, when I expanded on my catering brand when opening our first brick and mortar, NOLA Crawfish King Seafood & Barbecue, the name made sense. I chose Cochon King because over the years I have cooked lots of pigs, and Cochon means milk fed pig in French.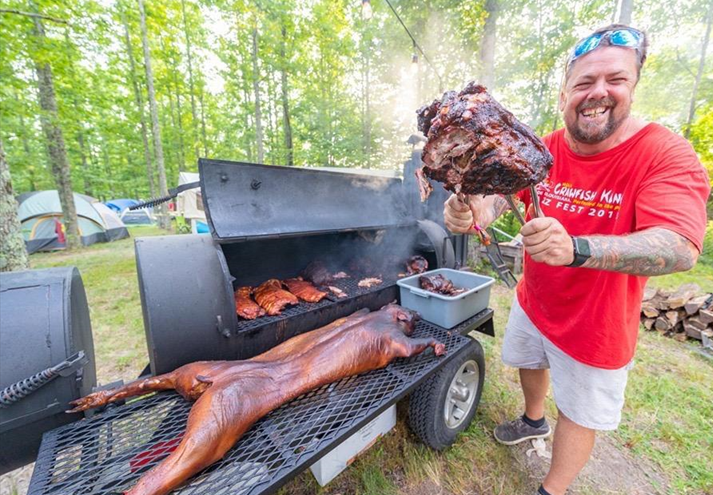 Happy chef, happy food, happy customers
Lang: Where are you located:
CD: In the heart of Gentilly in New Orleans, LA.
Lang: Is there anything unique about your town/city:
CD: Oh yeah, New Orleans is a food Mecca with lots of diversity and food choices of every kind. Whether it is barbeque, Thai food, Vietnamese, or soul food, you can find some of the best food of your life here!
Lang: What got you to start this business:
CD: I wanted to work for myself.
Lang: Were you cooking/barbequing before you started:
CD: I worked at a world-famous burger joint, Port of Call, for 18 plus years here in New Orleans as a grill cook and FOH. People wait in life for up to two hours sometimes just for a burger, it was very high volume.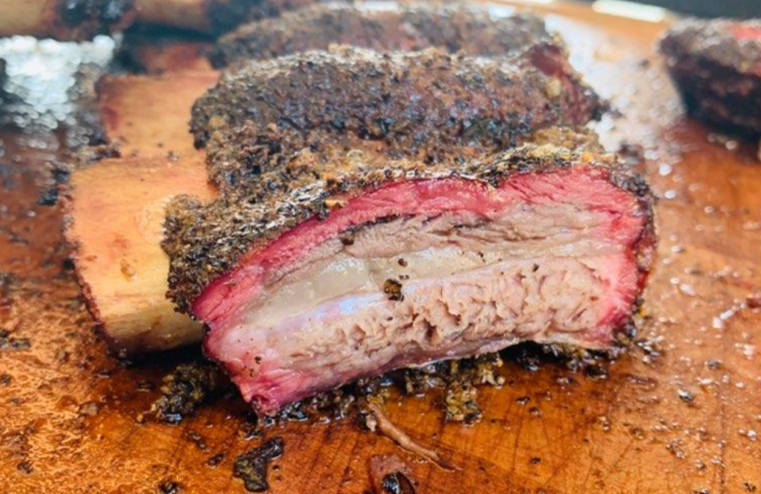 Looks beautiful and tastes beautiful
Lang: Do you have a partner:
CD: I do, my life and business partner, Kat Brennan. I couldn't do it without her!
Lang: What makes your business unique:
CD: We are a family owned and operated business and we pull from all types of barbeque. We use inspiration from a little Texas style, a little Carolina style, and a South Louisiana barbeque.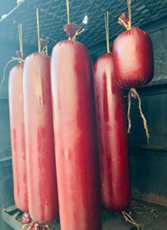 House-made bologna, smoked on a Lang!
Lang: What is most challenging about running your business:
CD: The hardest parts are staffing up, the long hours, and ensuring the product we put out is always to our standard.
Lang: Do you have a restaurant, a food truck or other
CD: We have two restaurants, two food trucks, and a catering company. We are doing a lot!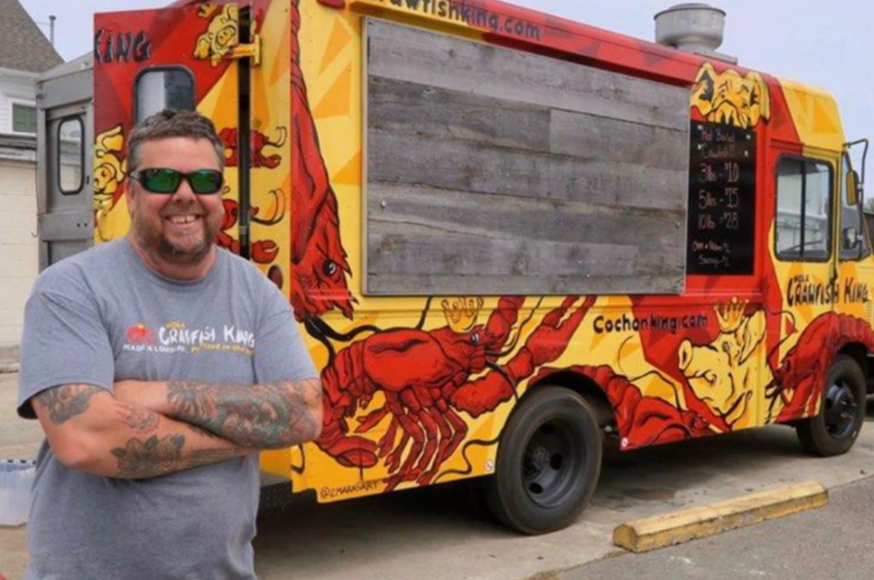 Lang: How did you go about starting the business:
CD: Lots of hard work and dedication! The internet has been a huge resource.
Lang: Tell us about your business with some background detail:
CD: My love for seafood and barbeque has inspired me to always cook what I love. Over the years, I have tried to master the craft of both. My love for both seafood and barbeque has led me to create this empire that specializes in both!
Lang: What were the pitfalls you didn't expect when you went into business:
CD: We opened up our restaurant at the start of COVID since we had to pivot away from catering due to the shutdown. So, for us, the global pandemic has thrown lots of curveballs our way. From the lasting staffing issues to supply chain issues, it is always something!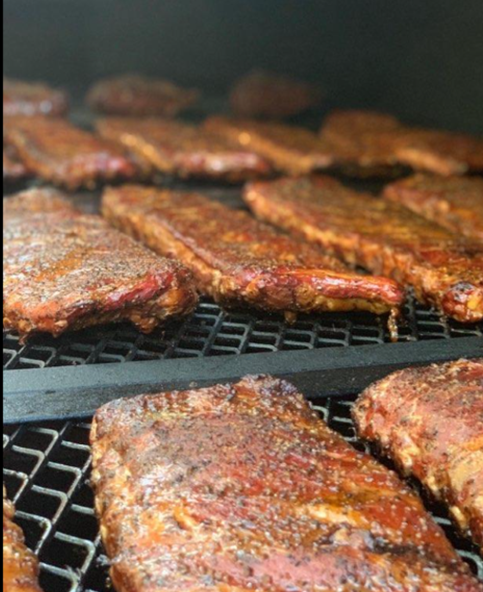 Ribs, ribs, ribs. Did I say ribs?
Lang: What would you recommend to someone new getting in the business:
CD: My biggest advice is to get your ducks in a row, find someone to run your social media, and hire a good accountant. Don't jump into something too big at the start, work your way up and build your clientele and a following first.
Lang: When did you first purchase a Lang:
CD: My first Lang was purchased in 2010, it was a 60 Deluxe with a Chargrill. I wanted it to add to my catering arsenal!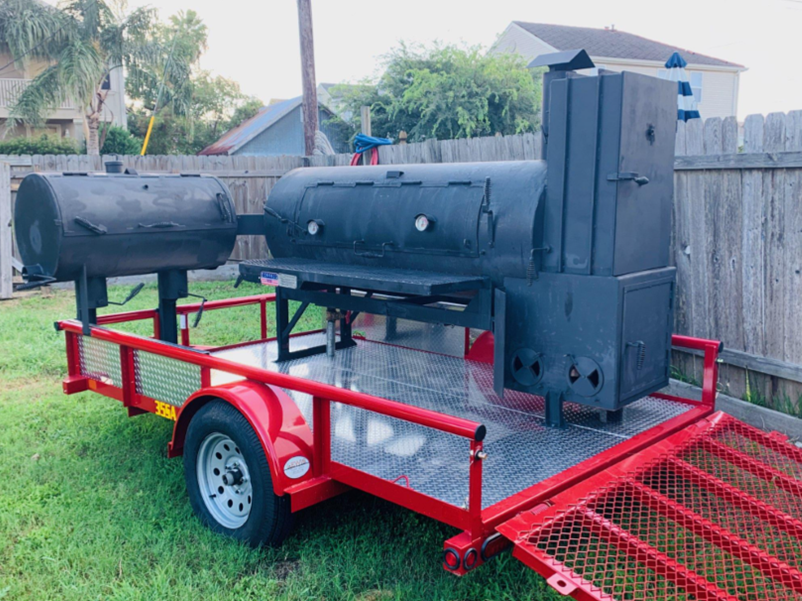 Lang: What Lang(s) are you using currently and in what way:
CD: We are currently using 2 Langs: a 48 and an 84. One is in tow with our food truck and the other is stationary at one of our restaurant locations. We use them to do specialty meats, like Burnt Ends, on-site.
Lang: What features do you like best about Lang:
CD: They hold temperature the best! You can dial in a temperature easily and quickly and the heat throughout the chamber is even. Langs are the best and are incredibly well-built!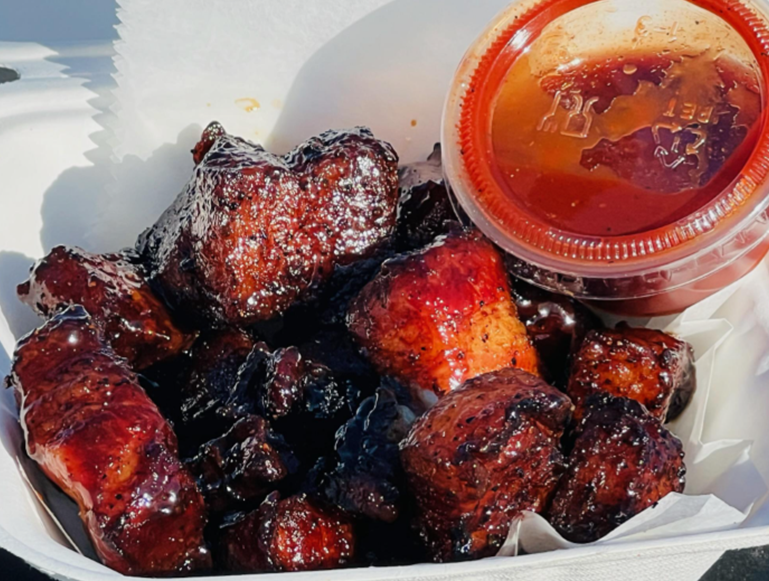 Pork-belly burnt ends with a root beer glaze!
Lang: What do you think about Reverse Flow?
CD: Love it! It distributes heat evenly.
Lang: What is your main goal as a chef:
CD: Just to put out good quality food, put smiles on faces, and to fill bellies!
Lang: What are the favorite meals you like to prepare:
CD: Whole hog barbeque and brisket are my favorite things to prepare!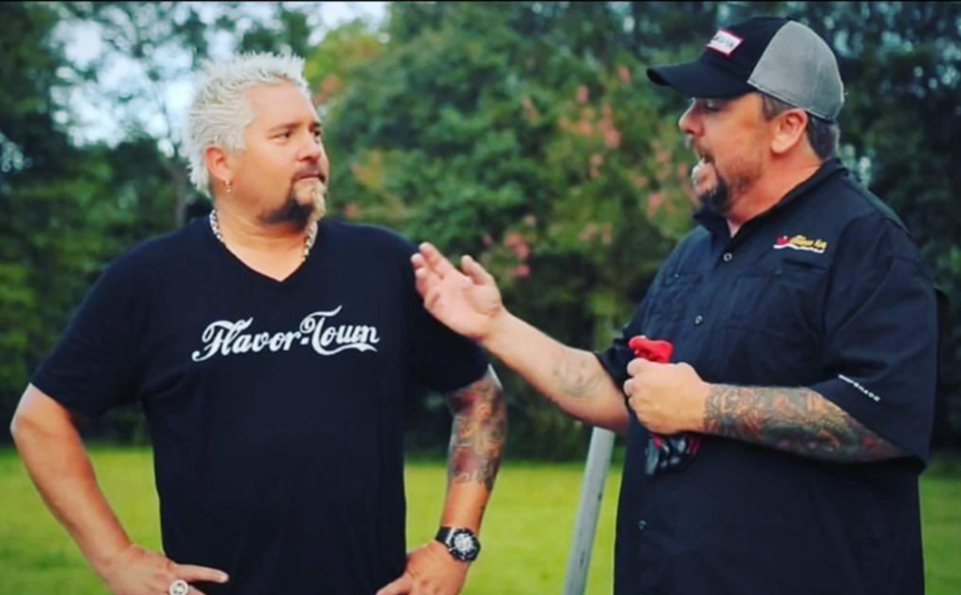 Guy Fieri's family Road trip. Chris cooks for his family and friends along with his good friend Eric Lindell.
Lang: Are you in competition and list a few:
CD: Hogs for the Cause is the main competition.
Lang: What is the most important factor in competing:
CD: I don't consider myself to be a competitor on pit-master, but I am on a team called Hog Dat Nation. We have been in some competitions in New York City and our main competition we enter each year is Hogs for the Cause, where we won the Grand Champion in 2019!
Lang: What do you enjoy most about competition:
CD: We do it for fun and to raise money for good causes!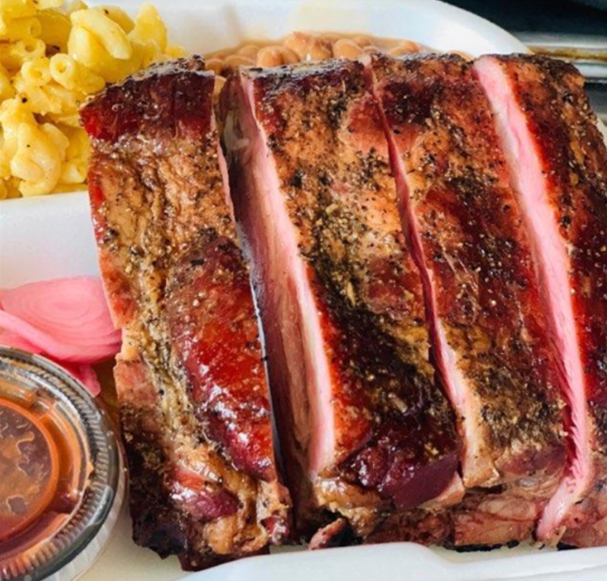 Our biggest seller, our St. Louis cut smoked ribs!
Lang: What can you share about the barbeque community as a whole:
CD: I have met lots of great people over the years and had the opportunity to learn form a lot of amazing pit-masters including Jonathan and Justin Fox of Fox Brothers barbeque, who turned me on to Lang Smokers: Madison Ruckel of Mama Jean's barbeque, Harrison Sap or Southern Soul barbeque — and so many more!
Lang: What type of wood do you favor when cooking:
CD: We use Pecan, cherry, and apple. My favorite is pecan.