Fort Washington, Maryland is in Prince George's County and borders the Potomac River, situated 20 miles south of downtown Washington, DC. The community is named after Fort Washington, which was completed in 1809, and was the only defensive fort protecting Washington, D.C.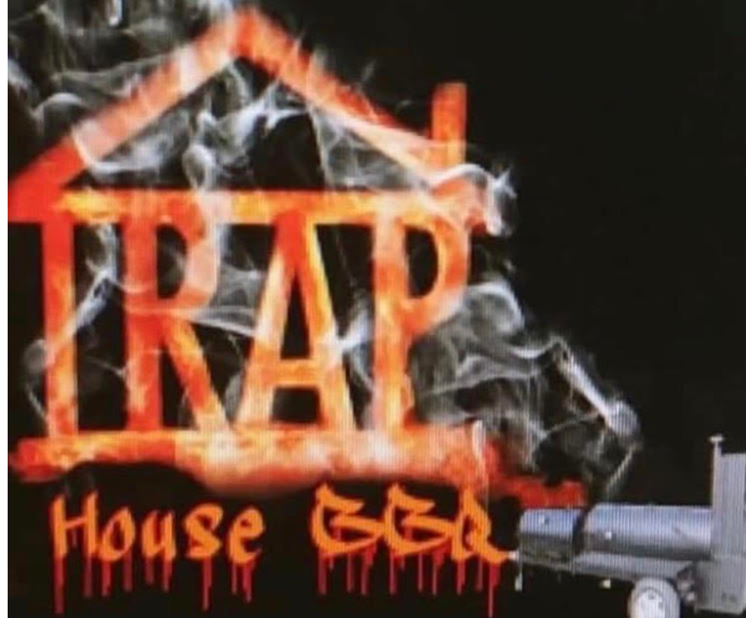 Near the fort are riverfront homes, several marinas, two community pools, and a National Golf Club. The area remained rural until about 1960 when suburban growth began and is continuing to grow, adding new family homes next to older existing developments. And here's where Richard Thomas and his family set up shop for their barbeque business, called Trap House BBQ. Richard shared some background on his business and cooking with us.
Lang: What drove you to start this business?
RT: It started with friends and family. I was cooking " backyard" barbeque on a regular basis. It grew more and more popular. My family and friends urged me to start barbeque as a business. Then other people were asking for my barbeque said the same thing about business. So that got me thinking about starting. In 202 I was in business.
Lang: Do you have a partner?
RT: My family is involved in a big way. I couldn't do this without them. My wife Pamela, my daughter, Shanelle, and my Brother-in-Law, Alan DeMar all support the work. It takes a lot of help since I also run Chimney Discounters as my business which includes Chimney Sweeping, Repairs, Chimney Construction, and Dryer Vent Cleaning.  Running two business that require detail and attention would not be possible without my family.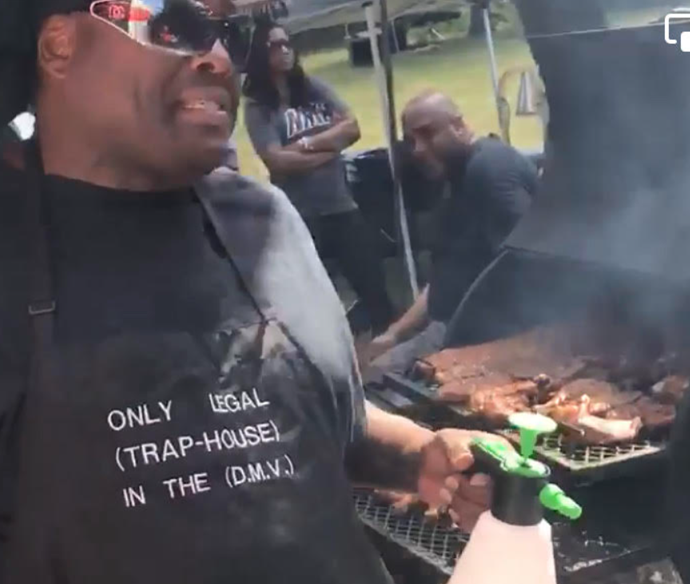 A family business that's really smokin'
Lang: What makes your business unique?
RT: Overall it would be cleanliness and consistency. Everything we do must be properly prepared, safe, and clean in every way. We don't cut corners even if we are busy. Consistency makes a huge difference. One of the things we are known for is having the best ribs in the area. Customers expect a consistent tase, cut of meat, freshness,  texture, flavor, and finish so keeping our  food consistent is  really important. These are demands we also place on our vendors. We are also different because we cook on wood to give that amazing flavor. Most competitors here use gas, pellets, and other types. When it comes to taste, Ben Lang is right, it's about the flavor profile and that's what our customers get from us. Every Time!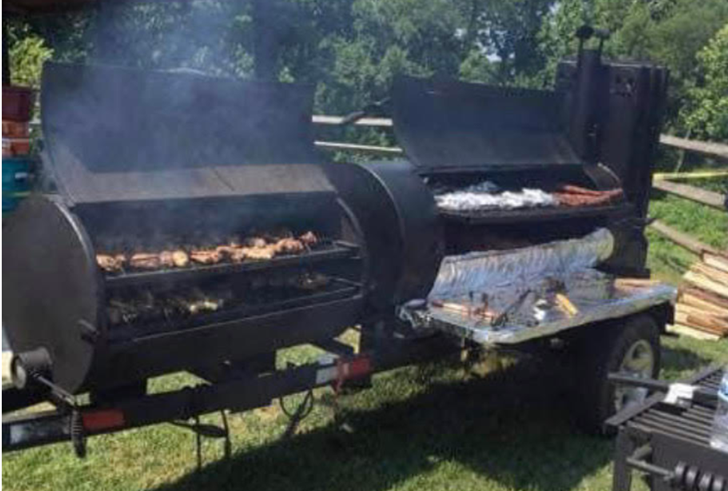 Making that true "flavor profile."
Lang: What types of wood do you use?
RT: Hickory, Oak, and Cherry.
Lang:  What is most challenging about running your business?
RT: Right now, it's inflation and crazy prices on food for us. We have to adjust our menu pricing to stay ahead. There are times when we just absorb the cost increase to allow customers to buy at reasonable prices.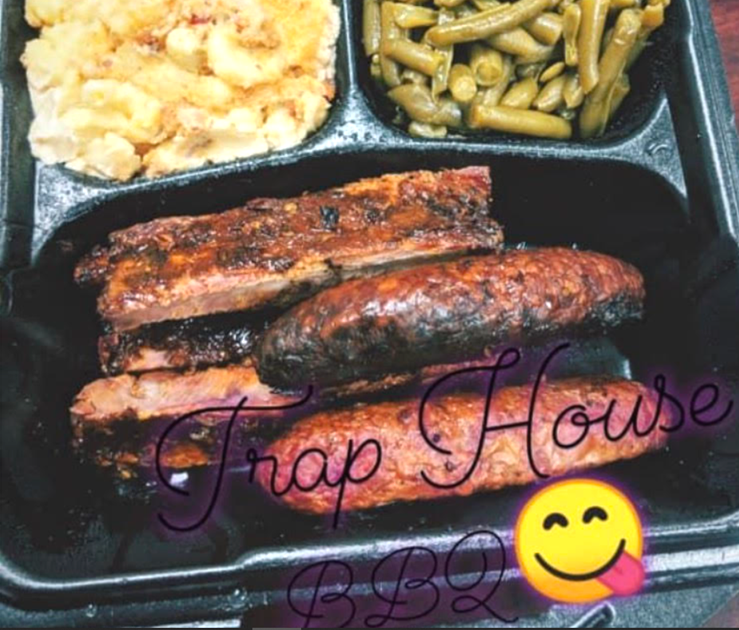 A trio of flavor and texture
Lang: Do you have a restaurant, a food truck or other?
RT: We have a trailer, about 8 ft by 24 ft. That's our mobile restaurant. It's perfect for catering and especially big events.
Lang: How did you go about starting the business"
RT: That was a detailed meeting with my family. I knew that I couldn't do this alone, especially with the chimney business. My family agreed to be involved and that got us started.
Lang: What were the pitfalls you didn't expect when you went into business?
RT: The competition. I didn't realize how many others were out there doing cooking and barbeque. It's like they came out of the woodwork when I started.
Lang: What model Lang are you using, and why?
RT: In 2014 I purchased a Lang 60 Deluxe. Until then we were working with backyard grills. That couldn't cut it anymore. I started doing intense research on grills. I knew we were not going to meet the high level of food quality with these grills. I really got into this research so much that even my wife started to wonder if I was crazy. But the Lang is amazing, well built, you can have it customized, and it helps correct some of the mistakes I've made. Really!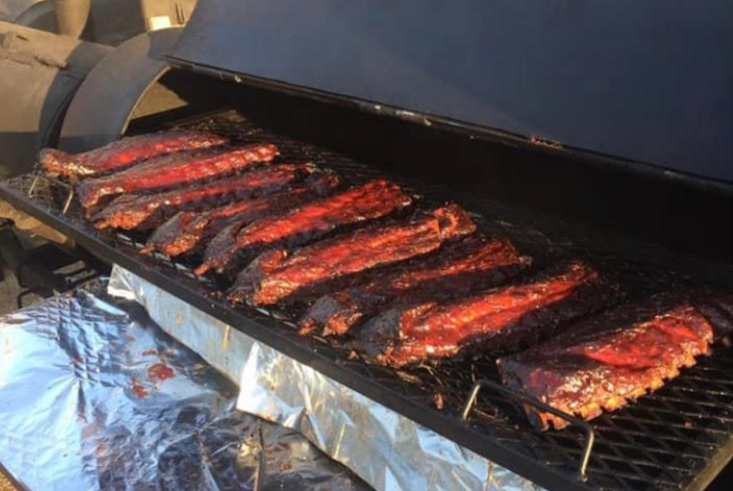 Eat-able, unbeatable ribs
Lang: What would you recommend to someone new getting in the business?
RT: Ten words: Do not start a business without a Lang smoker cooker!
Lang: What do you think about Reverse Flow?
RT: You can't produce a high-quality product without it. I mean, it makes all the difference. All! As we grow and I need to add more grills, they will be Langs.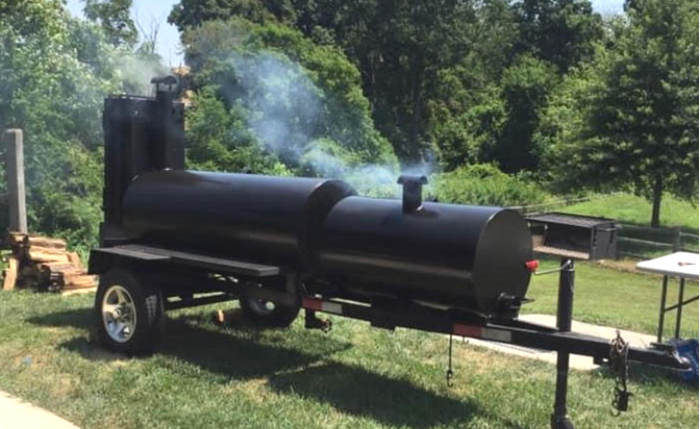 Tireless!
Lang: What can you share about the BBQ community as a whole?
RT: Good people and helpful, friendly.