Fredericksburg is a city located in the Commonwealth of Virginia and was a prominent port in Virginia during the colonial era. During the Civil War, it was located halfway between the capitals of the opposing forces and was the site of the first and second battles of Fredericksburg. Approximately 1.5 million people visit the Fredericksburg area annually, including the battlefield park, the downtown visitor center, events, museums, art shops, galleries, and many historical sites. And if they talk to the locals, they'll know the only place to enjoy amazing barbeque is Allman's Bar-B-Q now operated by partners, Matt Haney and award-winning pitmaster, Matt Deaton.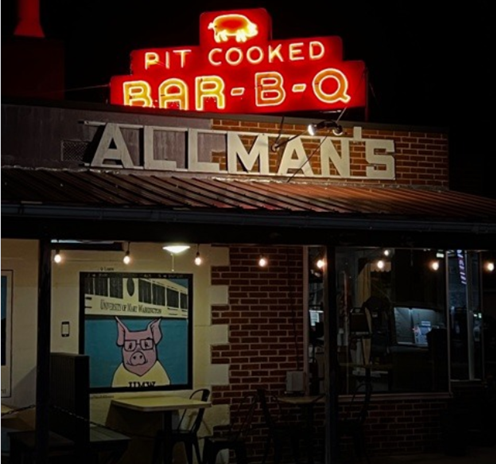 There's history in Allman's which Matt Deaton spoke about. It all began in 1954 when, "Pappy" Allman opened it for business. With hard work, good food and luck, it quickly rose to the top of the list of places to go. The barbeque at that time consisted of whole pork shoulder, which was delivered fresh at 8:30 PM, never frozen. The pork shoulders would be immediately placed on a cooker and cook until 11:00 AM. They were so adamant about freshness and never frozen pork that they had, from time to time, closed the restaurant when they ran out of pork. That's an amazing commitment to clear purpose.
The tender pork taken from the shoulders would go into a hamburger bun and be placed in the griddle press, and the pressure always made the sandwiches have a flattened top bun, becoming a kind of icon.
There was also a woman, Mrs. White who mixed some spices, vinegar, tomato, and some secret ingredient, to create a barbeque sauce. Not that the sauce was needed since they perfected the natural and amazing meat taste by slow cooking the pork. The sauce offered such a flavor that many customers would have the sauce added to their vanilla milkshakes, believe it or not.
Rekindling the Purpose.
Lang: So, Matt can you share some background on your journey to pitmaster:
MD: I fell in love with barbeque very young. I studied the traditions of age-old wood-smoked barbeque and techniques.
Lang: Sounds as though you had a "calling."
MD: I started my own catering business working out of my house. I was supported by my family and friends. It got popular fast. I decided to leave a very good corporate job and moved into the food industry full time.
Lang: What happened next:
MD: I focused on my culinary career on learning from the best people and especially those who saw the potential of specially crafted wood-smoked provisions. It's a key value to respect the relationships between the earth, animals, farmers, and chefs.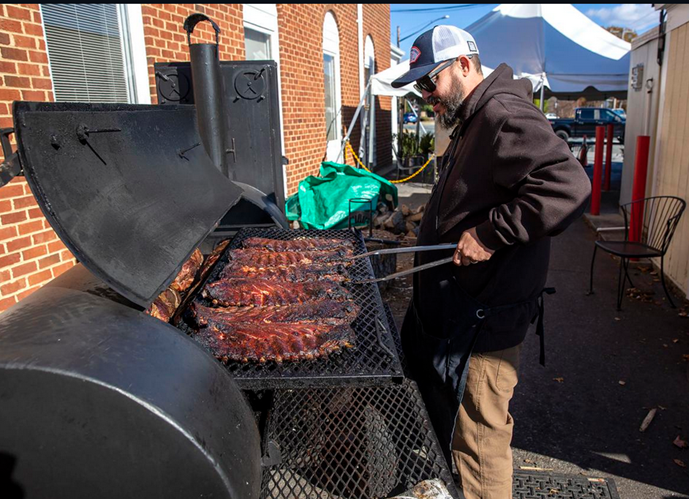 Matt at the Lang, assuring the ribs are perfect
Lang: Where were you working:
MD: One of the places I've worked was Sam Jones in North Carolina. They were known for an expertise in whole hogs smoked over hickory. To increase my experience of more artistic and craft-style smoked proteins, I worked under Chef Joy Crump of Bravo's Top Chef Boston.
Lang: What are some challenges in the business:
MD: Well, I've been called a purist, I think because I don't overdo things. My meats are very subtle. Then because of the Fredericksburg barbecue fans and notoriety since 1954, we were lucky enough to continue operating throughout the COVID-19 pandemic. Fifty percent of the restaurant's business was carry-out before the pandemic, and that allowed for adapting to the climate of quarantine.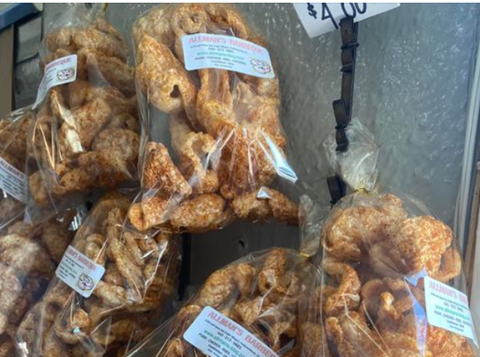 Add some pork rinds
Lang: It's our understanding that you are a long-time customer of Allman's:
MD: Since I was 15 years old. Allman's really defines Virginia barbecue like no other.
With Matt Haney's desire to bring back that old-time barbeque, he brought Matt Deaton into the business. Deaton reached out to Haney about forming a partnership. Haney provides maintenance, budgeting, and stability. Deaton's focus is on the recipes and food preparation.
Lang: So, you are reigniting what Allman's stood for:
MD: It's a commitment to maintain the food quality that Allman's has always been about: ingredients local and fresh, preserving the classic, homey atmosphere. We want people to know that at Allman's, they'll experience that really great taste of barbecue.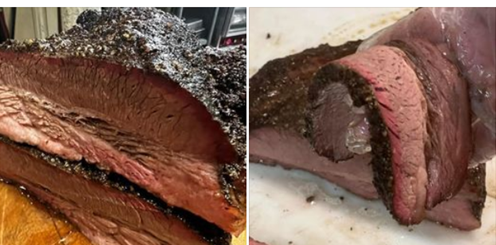 The art of brisket
Lang: You said something about smoke verses fire:
MD: Well, there are a lot of barbecue chains and restaurants that make it about a heavy emphasis on smoked meat. We are doing that also, but that's just the base of the flavor. I believe that smoking is an ingredient, and not "the" ingredient. Smoking enhances flavor, but it's not the flavor itself. Smoking makes our meat delicious yet understated. Many other flavors, including the sauce, bring it all together.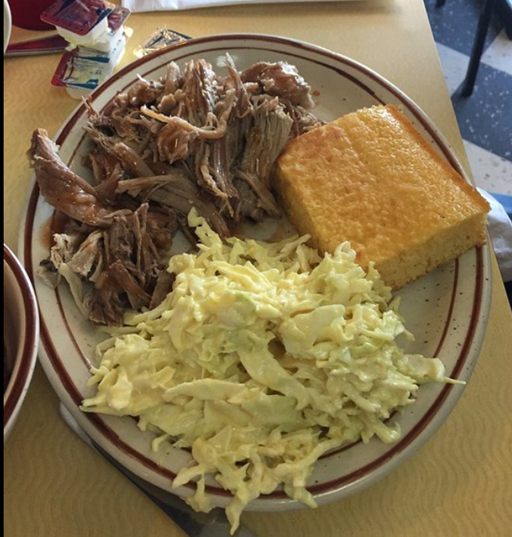 You'll need more than one napkin
With the revisions and new ways taking place, it remains a family business. Kathy Rowe, Haney's father's first cousin, oversees Allman's catering operation. Deaton's wife Andrea works at Allman's five to six days a week, managing the front of the house. They've also kept the amazing vinegar-based sauce that customers love so much and can order pork sandwiches minced or sliced.
Lang: What are you cooking on:
MD: We have a Lang 60 Deluxe that handles 160 pounds of food with room to spare. I can smoke for a whole pig and 10 to 13 full racks of ribs can smoke at a time. The 84 Deluxe, is 22 cubic feet of cooking space and holds about 320 pounds of food with plenty of room left. I can smoke a whole pig, (160 to 180 pounds), plus 35 full racks of ribs can be smoke at once.
Lang: What about reverse flow:
MD: It allows for even, consistent sizzling and searing of the meat to perfection. The heat is used twice, and the baffle plate is fat searing, so it's sizzling food perfectly and with flavor and moisture. It's a great design.
Lang: Any advice to newcomers"
MD: The most important thing is to be passionate about your cooking. What you want to achieve. Believe it and make it come to life.
Allman's Bar-B-Q came in at number 11 for The Washington Post's best barbecue joints in the D.C. area!