Often called the "Queen City of the Highlands," LaFayette, Georgia is the county seat of Walker County and boasts a rich Native American, Civil War and African American history. LaFayette was founded as Chattooga, in 1835, as the seat of newly formed Walker County.  The county was named after the former United States Senator, Freeman Walker. Chattooga was renamed LaFayette in 1836 after, Gilbert du Motier de Lafyette. a French aristocrat who fought in the American Revolutionary War. In this historic place you'll find Lucky Eye BBQ. Robert and Stephanie Wardlaw are the heart of Lucky Eye BBQ.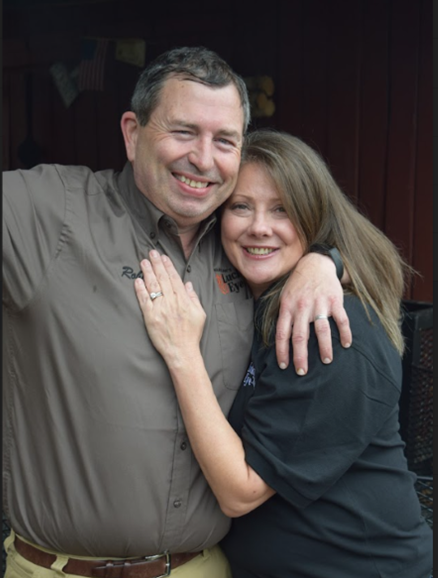 For them, the food reflects their love of people and community.
Lang: Your full name and name of your business:
RW: Robert Wardlaw, Wardlaw's Lucky Eye Q
Lang: How did that name come about:
RW: My friends in school called me "Eyeball" (and still do). During my time with Coca-Cola my friends called me "Lucky." I am passionate about producing barbeque to the very best of my ability.  My wife (Stephanie), daughter (Megan), and I were just clowning around and combined all that together into one crazy and delicious name for the business.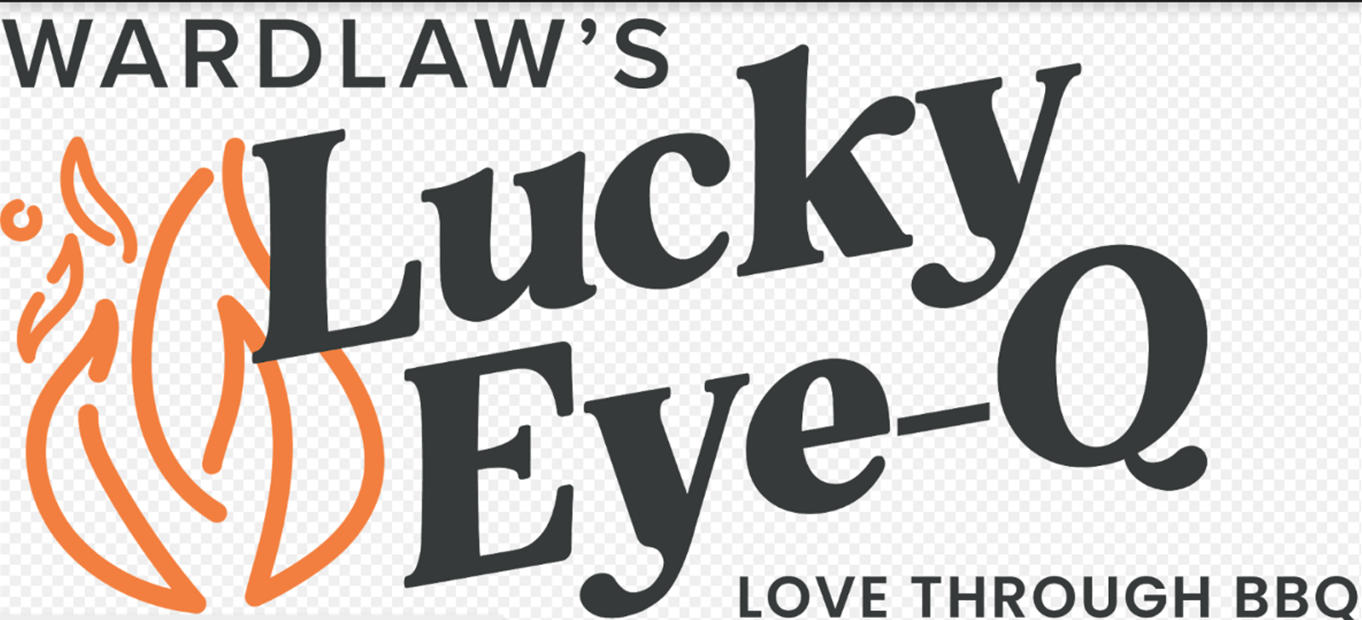 Lang: Where is your business located:
RW: In the Mars Theater District,  103 N. Chattanooga St., LaFayette, Ga.
Lang: What factors got you to start your business:
RW: Like many that will read this article, I have been cooking for friends, family, and community driven events since I was 14 years old. Opening the restaurant was always going to happen, but maybe we didn't think it would be 47 years later! I was blessed to have a successful business career that enabled me to work in many different states across the country, primarily in the southeast and Texas. Exposure to the cooking styles and cultures in Texas, Louisiana, Mississippi, and other states only intensified our resolve to open our own place.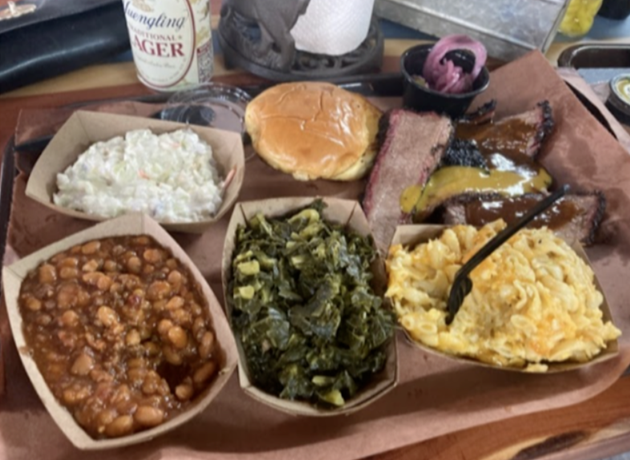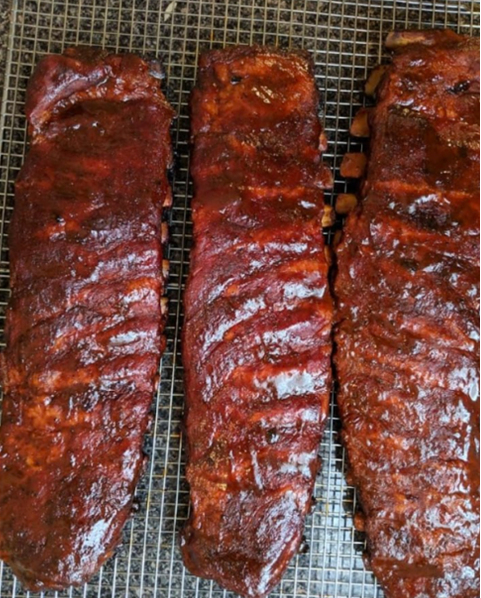 Great sides. Great ribs.
Lang: So, you were cooking before you started:
RW: I have been cooking for folks in different capacities since the mid 70's. About ten years ago, several of us, including Sherman "Drunken Sailor" Hill and Elijah "Lumberjack"  Parker, organized a group of community minded volunteers to cook and raise money for civic and charitable organizations in northwest Georgia. It was there that "Lucky Eye Q" originated. We count it as our blessing that we, along with many other volunteers, have raised roughly $100,000 for local needs over those years.
Lang: Do you have a business partner:
RW: We have an amazing team with a broad range of individual and collective skills…we think of every person on the team as partners.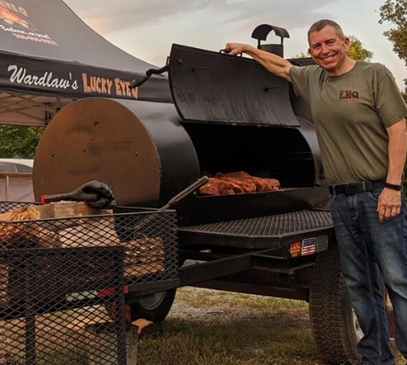 Jeff Coats manages our Kitchen Crew, Kim Owens leads our Front of House Crew, and David Donaldson is the "Fixer of Everything" and was the lead designer and builder of the restaurant.
Lang: What would you say that makes your business unique:
RW: I think our roots as community barbeque volunteers make us a bit unique. From the time we opened LEQ we already had a sizable base of loyal supporters. That blessing alone gave the business a great head start. Our core group of supporters were also very, very helpful in sharing our story with their sizable circle of friends and associates. A vital part of our initial success.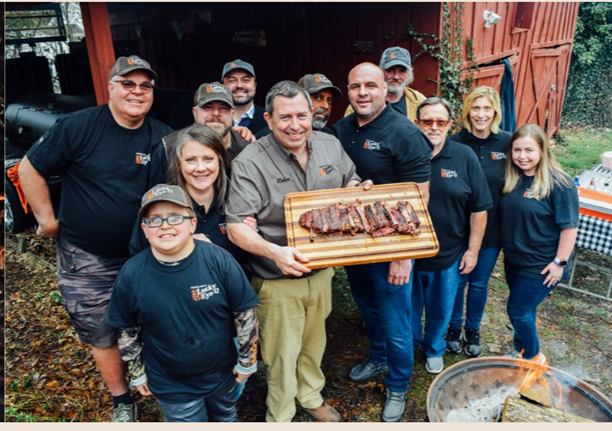 Always ready to serve up the love
Lang: What do you find is most challenging about running your business:
RW: We were already accustomed to large events, and already had the capacity and experience to cook events up to around 1,000 lbs. Making the adjustment to doing it for three consecutive service days each week was eye opening (smile). Also, simple things like HVAC needs inside. We calculated for AC needs in a static environment, then turned on the steam tables, hot holds, and heating lights… whoops! Haha!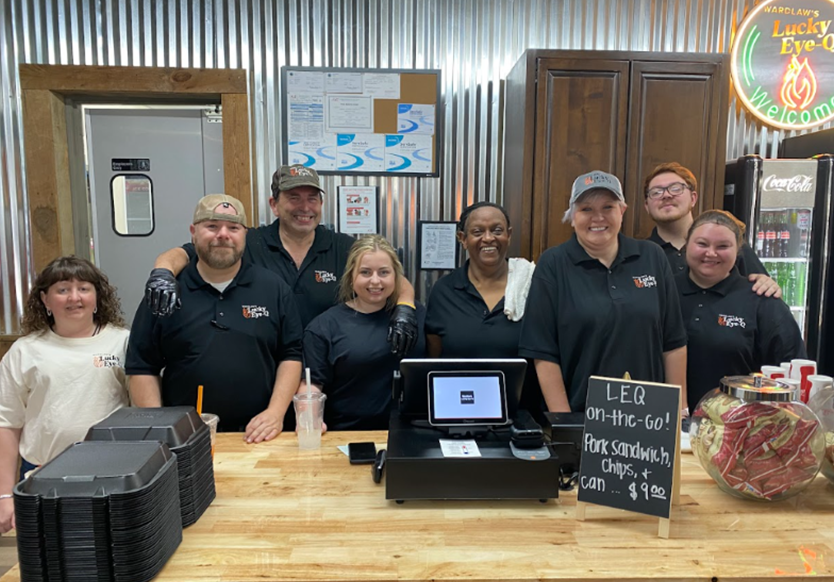 Lang: Do you have a food truck:
RW: We do not currently operate a food truck.
Lang: How did you go about starting the business:
RW: We met with the team and gained consensus for the restaurant idea, then I retired from everything I was involved in, and we went headfirst and wide open into our venture, no looking back! We open Thursday, Friday, and Saturday only. We do an 11-2 lunch service and a 5-8 dinner service. We still do events and catering as well.
Lang: What were the pitfalls you didn't expect when you went into business:
RW: We were all very accustomed to large events, and the discipline and determination that is required to cook 100% wood only. Running that cooking cycle through for three consecutive days of service was an adjustment for sure!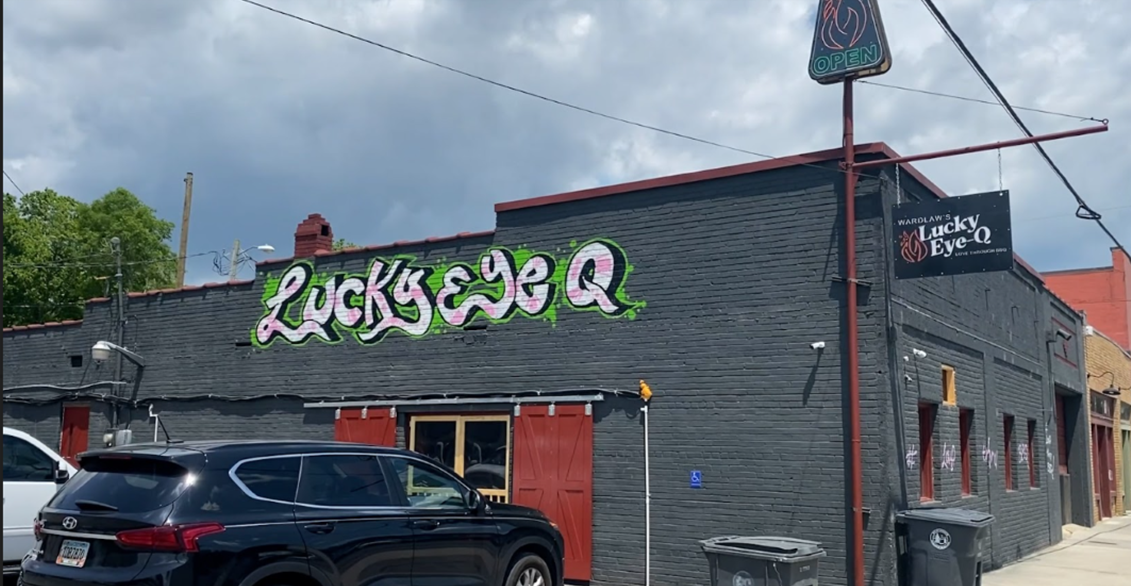 Lang: What would you recommend to someone new getting in the business:
RW: Make sure that you have clear and absolute support from your associates, spouse, and family. It will be virtually impossible to realize your dream without them.
Lang: When did you first purchase a Lang:
RW: Bought an 84 about ten years ago to support the level of cooking we were doing in the community. I called Ben and talked to him about the process, materials, and service expectations he and his team adhere to. It became evident very early that Ben was committed to the quality expectations we require from our equipment. I also trusted Ben, and felt like we could build a lasting partnership, which we certainly have.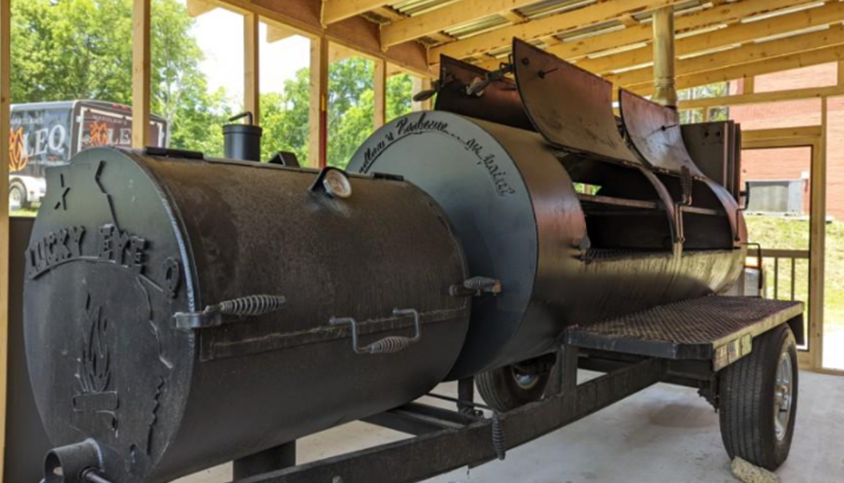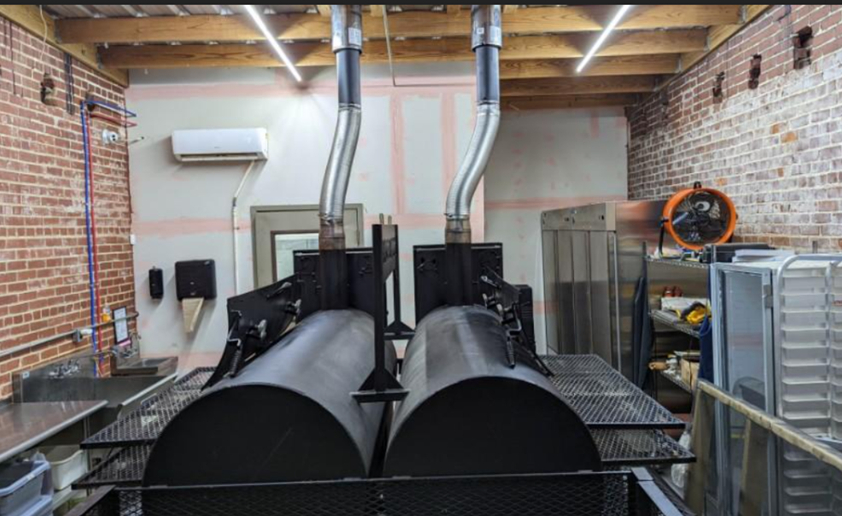 The power plant
Lang: What Lang(s) are you using currently and in what way:
RW: We use the Twins (twin 84's) in the indoor smoke house for Briskets and Butts, we use the Beast (108) in the outside smoke house for Ribs and Chicken. We have another 84 (Junior) in the fleet that we use primarily for remote events. When needed, we will pull The Twins, Beast, and Junior to a location for large off-site events.
Lang: What features do you like best about Lang:
RW: The heat retention and the consistency of the temps throughout the cooker. Ours generally run about 10-12 degree difference from one end to the other which is perfect for us cooking the quantity of meat we cook. When needed, we can shift product around to a warmer or cooler spot in the chamber.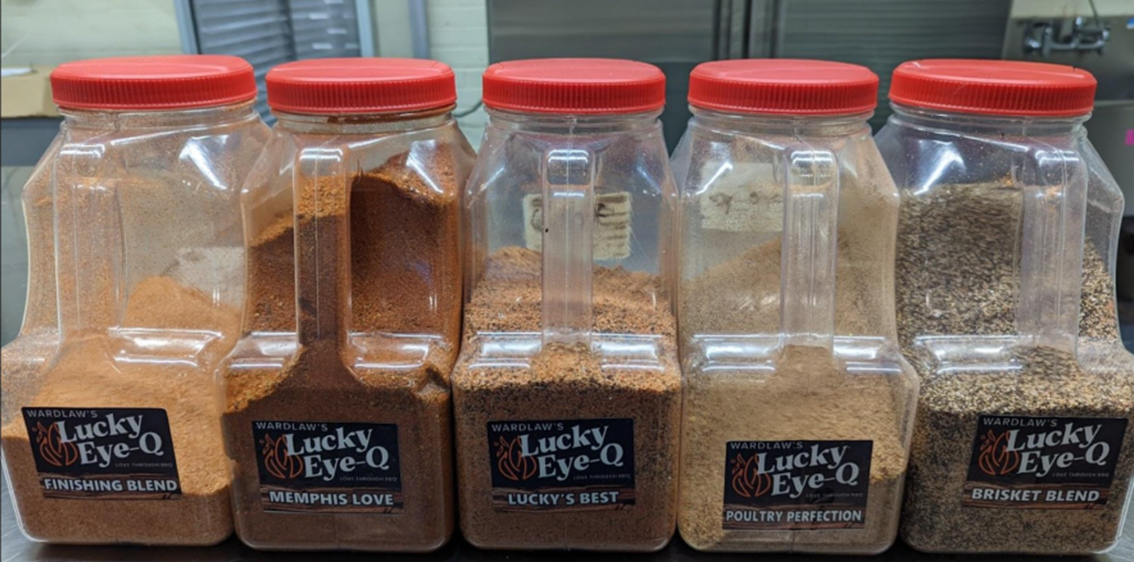 Always ready to spice things up
Lang: What do you think about Reverse Flow:
RW: The reverse flow concept makes a lot of sense, particularly when cooking large quantities every day. It really helps with the consistency of results cook after cook.
Lang: What is your main goal as a chef:
RW: Honestly, cooking has always been a true joy for me. It brings me great happiness and satisfaction to see folks experience a properly cooked, wood only, high quality brisket for the first time. That is the "Blue Ribbon" moment for me personally. I love visiting with my friends on the competition circuit, but I have never wanted to "compete" against other men and women in barbeque, I have just always enjoyed sharing barbeque with everyone and the sense of community that seems to bring us all together.
Lang: What are the favorite meals you like to prepare and why:
RW: Brisket is our primary draw at the restaurant. Though it has grown in popularity in Georgia, the brisket is not near as pervasive here as it is in Texas for example. I believe we have exposed the beauty of a well prepared brisket to a new group of devotees in NW Georgia.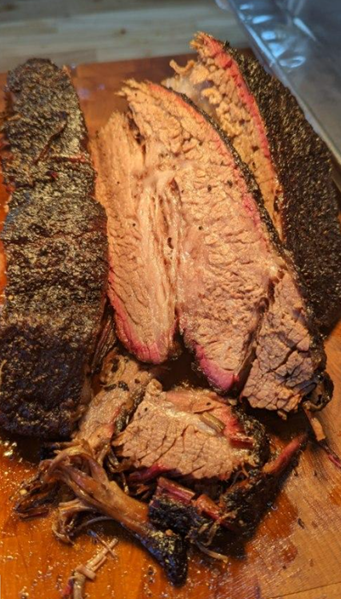 That's gotta melt in your mouth
Lang: Are you in competition:
RW: We do not do competition barbeque. A smile and a nod of respect from fellow barbeque lovers is the "Blue Ribbon" that we strive for.
Lang: What type of wood do you favor when cooking
RW: We use White Oak exclusively, that is no reflection in any way against hickory, pecan, apple, cherry, or any of the locally sourced woods. For us, it is simply the consistency of the wood we use and knowing exactly how an 8-12 % moisture content split of white oak will react and burn.
Lang: Can you share a recipe with us and include a photo as well
RW: All of our Rubs and Sauces are our original recipes and hand made in house. We are very open to discussing ingredients and techniques within the BBQ community. Just reach out to hello@luckyeyeq.com anytime!